Business
Communication Software
Don't let communication gaps hinder your business, stay connected and informed with our advanced business communication software
Effective communication, simplified
In today's fast-paced business world, effective communication is crucial. Whether it's sharing important updates, introducing new policies, or conducting workplace health checks, it's essential to make sure your employees receive and acknowledge important messages. The challenge is to send these messages quickly and securely to a large number of employees, no matter where they are located.
That's where Crises Control comes in. Our business communication software is designed to help organisations simplify the process of sending mass notifications. With just a few clicks, you can send messages to an unlimited number of employees through one or more channels, such as phonecalls (IVR), email, SMS, and push notifications.
Crises Control records who has seen the message and who hasn't, making it easy to follow up with individual employees. The platform also allows you to group users based on specific criteria, ensuring that the right message is sent to the right people. Our secure messaging service ensures that sensitive information stays protected.
From urgent, last-minute notifications to common business events, Crises Control's mass notifications system keeps your teams informed and connected at all times.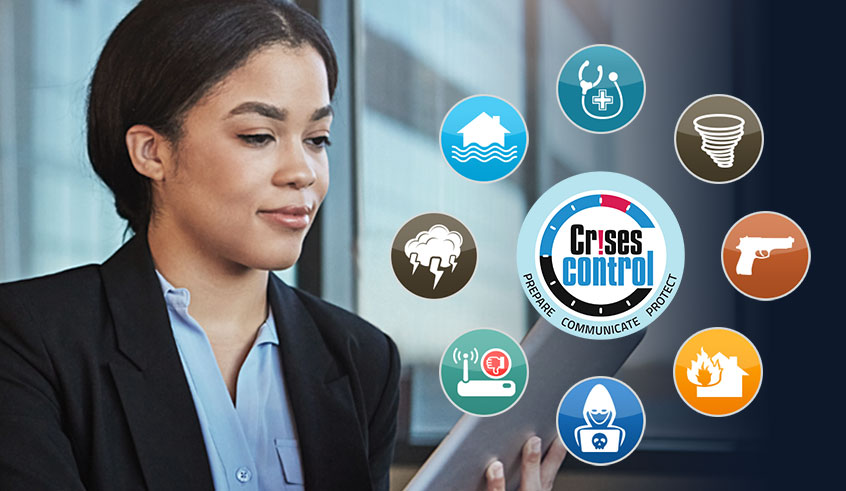 Streamline your internal communications
When it comes to internal communications, you want to make sure that everyone is on the same page. This can be especially challenging for businesses with multiple locations or remote employees. Business communication software helps to streamline your internal communications, ensuring that all employees receive important messages in a timely and efficient manner.
With Crises Control, you can create custom message templates, store important files and information, and manage responses all in one platform. This not only saves time, but also reduces the chance of miscommunication, which is especially important in a crisis situation.
In addition, you can also use the software to automate certain processes, such as sending regular check-in messages to employees, or sending out reminders for important events or deadlines. This way, you can focus on more important tasks, knowing that your internal communications are being taken care of.
Improve workplace daily communications with Crises Control
Help HR look after your people with an easy way to send wellness checks, support for remote workers, or even relevant news. Keep employees up to date with policy changes, and make sure they are aware of any new developments whether they are in the office or not.
Business Operations Communications
Efficiently inform employees about office closures, road closures, or other logistics changes that can take place from one moment to the next and impact operations. Notify employees in advance of scheduled maintenance or emergency drills.
IT systems are vital to any organisation's operations. Use Crises Control to communicate with employees about planned downtime, security breaches, outages, threats and more and ensure they get the message. As Crises Control doesn't run on the IT system, all messages will get through even when the IT is down.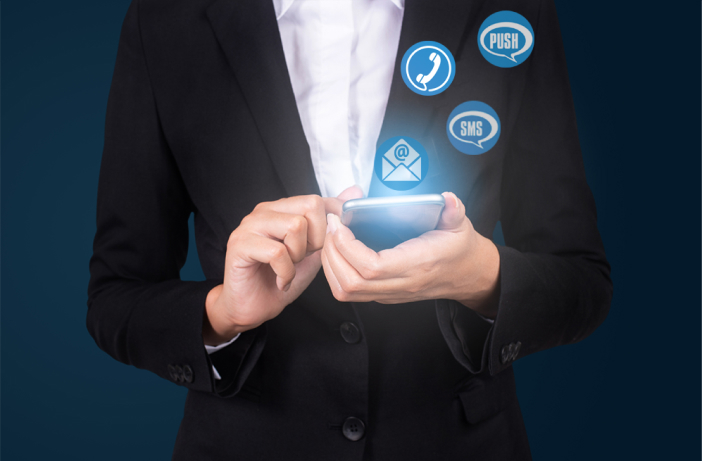 Benefits of Crises Control for alerting employees
Fast, simple, secure messaging on multiple channels
Mass notifications for daily communications and emergency events
Use Crises Control for daily communications and ensure that people receive important non-emergency messages at the right time. Communicate with employees via SMS, email, IVR call or push messages to ensure the best way of getting information to them.
PING messages notify users of any event or update via SMS, IVR, push message, or email.
Reach an unlimited number of people with one mass message, or send alerts based on roles, locations, or teams.
Tracking and Acknowledgement
Crises Control can track every message sent between users, including message acknowledgements.